Remote Display Analyzer Features
AVAILABLE FOR Citrix HDX, Microsoft RDP, WVD, FRAME and VMware Workspace One (Horizon)
The power of Remote Display Analyzer lies in the simplicity. Because RDA will only show what you need when you need it there's no distraction or complexity.
Specific display modes require specific settings, when Remote Display Analyzer detects a display mode it will alter itself accordingly.
Before Remote Display Analyzer, configuring and monitoring of Remote Display protocols required multiple consoles.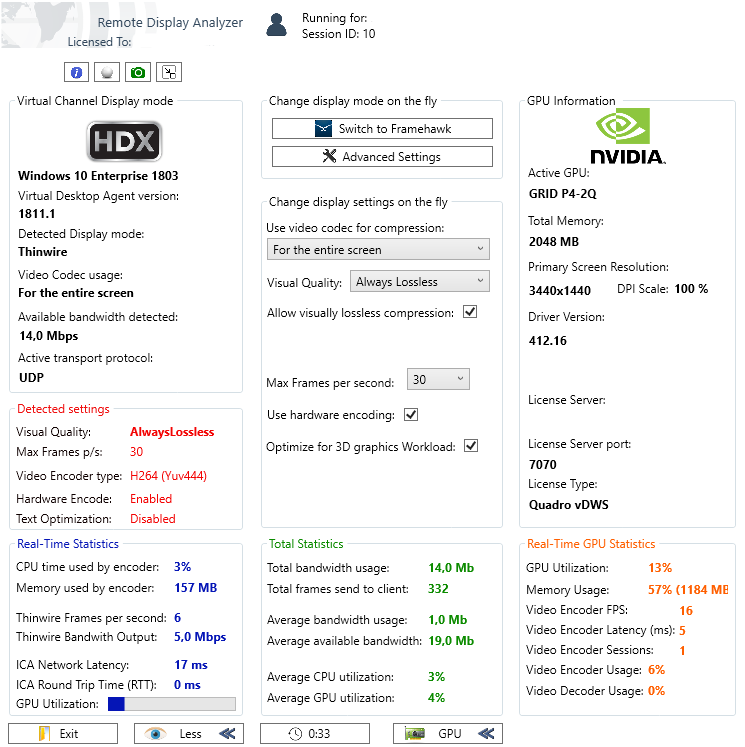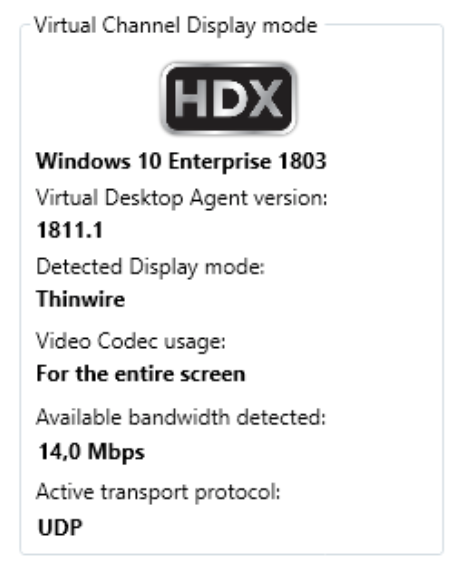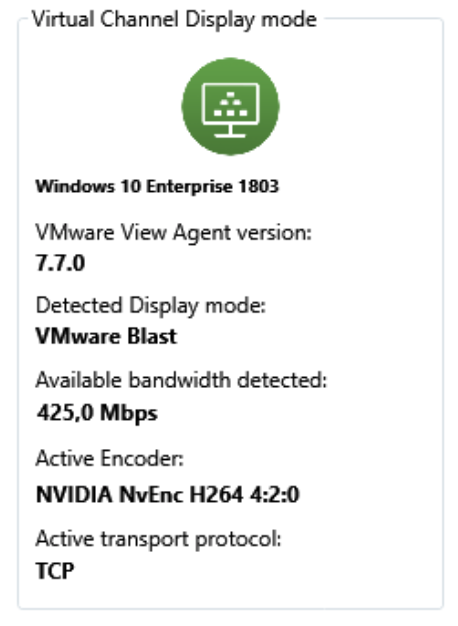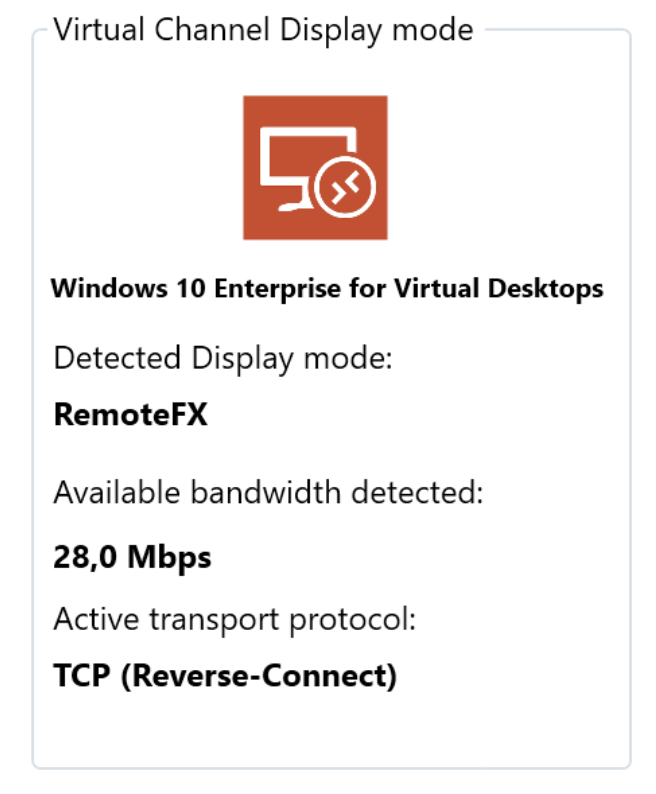 Automatically detects Display Mode
RDAnalyzer was built to be as intuitive as possible. We automatically detect both the Display Mode as the current Active Encoder for your system.
Detect display mode & protocol
Automatically predict available bandwidth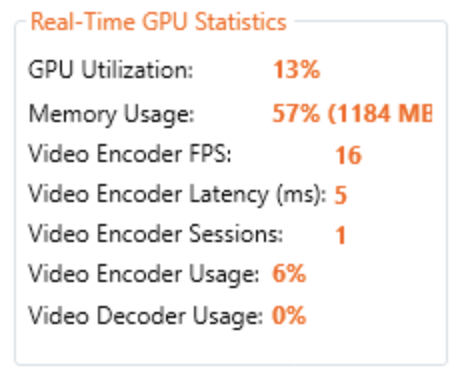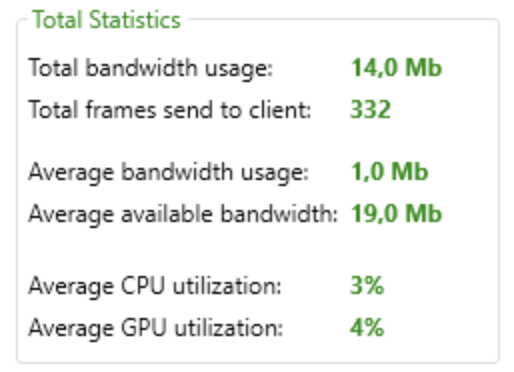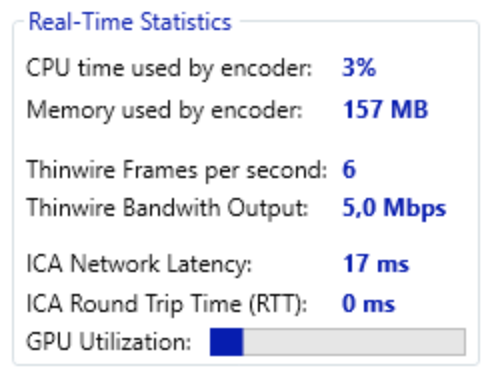 To further assist you with analyzing configuration settings we included real-time analytics on important statistics such as CPU time, Bandwidth and Network Latency.
Current, average and total bandwidth output
Detects roundtrip latency
Frame statistics such as skipped frames
*Certain features are available only for specific display protocol, depending on the data supplied by vendors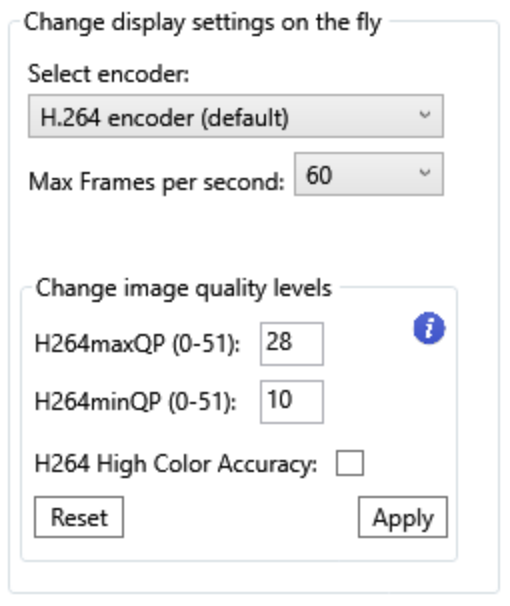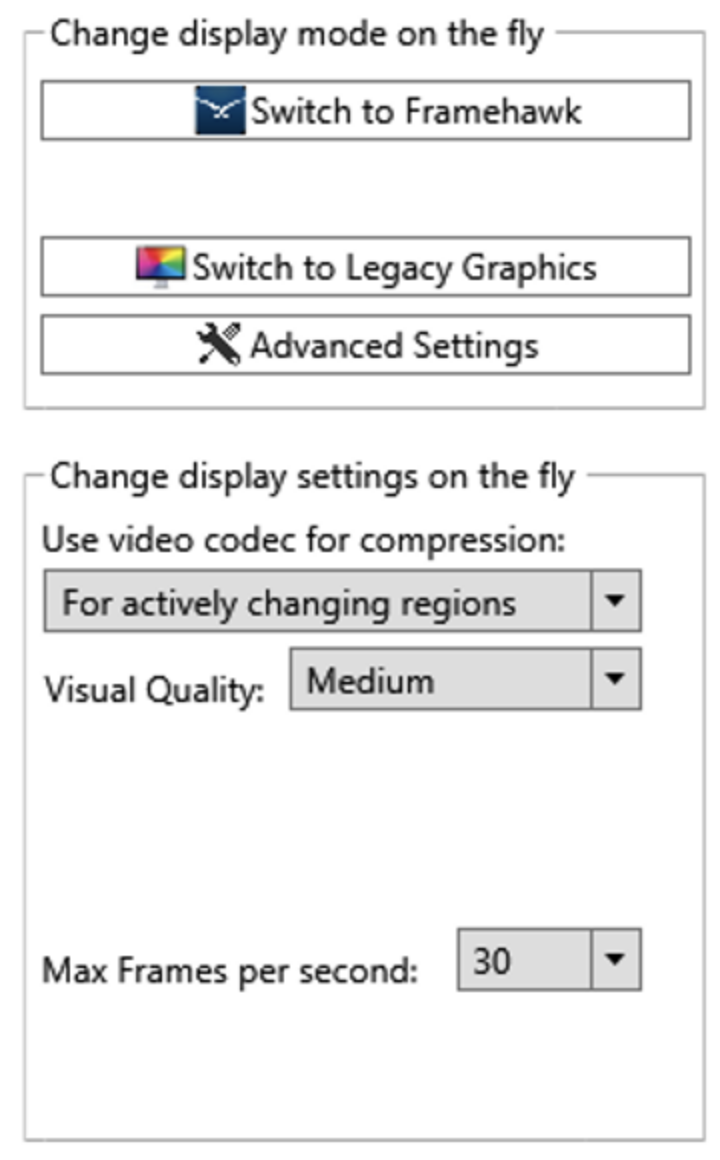 Change settings on the fly
Remote Display Analyzer is the only solution that makes it possible to not only show you the resulting configuration of policy settings but it's also capable of switching between different display modes on the fly! And yes we mean it's able to switch between modes, codecs and bit settings LIVE for both Citrix HDX and VMware Blast!
Allow visually lossless compression, adjust color depth, video codec and frames per second.
Enable video codec for compression
Change Image quality settings
The easiest tool to analyze and change display protocol settings on the fly.
THE PRO VERSION AND COMPANY LICENSE OFFER EVEN MORE!
Editions